If good things truly come to those who wait then patient readers of sci-fi legend Philip K. Dick will soon have much to celebrate.  With word of a future festival, film, and book all cropping up this past month, it seems that for PKD fans good news has been multiplying faster than the android hordes in one of the late author's dystopian future worlds.
First up for the PKD faithful was the late April announcement that the inaugural Philip K. Dick Festival will take place this summer on August 13th, 14th, and 15th.  Set to convene in the Colorado setting of PKD's Hugo Award-winning novel The Man in the High Castle, the festival boasts an impressive line-up of speakers including the author's former wife Anne Dick, the respected fan blogger David Gill, and PKD scholars from Fordham University and the University of Nebraska.  Don't fret, however, if your summer schedule is already bursting with too many barbeques, ball games, and beach blankets for a trip to this mountaintop extravaganza.  There's still plenty of PKD fun willing to travel to you.
Early next fall, for instance, moviegoers can catch the tenth film adaptation of a Philip K. Dick work when "The Adjustment Bureau" hits the big screen.  Opening September 17th, the movie stars Matt Damon and Emily Blunt and is based on the 1954 PKD short story "Adjustment Team."  In the film version, Damon plays a young politician rising to a predestined Senate seat when his love for a beautiful ballet dancer threatens Fate's plan and unleashes the shadowy henchmen charged with keeping them apart.  To prep for the fall premiere, make sure to catch the trailer for this philosophical romantic thriller and also to read the original short story in the Selected Stories of Philip K. Dick.  In fact, don't hesitate to catch up on all of PKD's Hollywood collaborations by checking out the following films and the intellectual page turners that inspired them: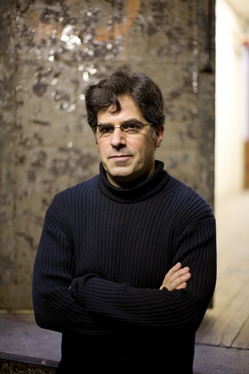 Finally, as die-hard fans are well aware, there exists in Philip K. Dick lore a mysterious, almost mythical, text known as Exegesis.  Reputed to be over 8,000 pages long, the mostly handwritten "work" contains the author's analysis of his own fiction as well as his search for meaning in the religious visions he experienced in the winter of 1974.  To date, it has also remained largely unpublished.  Houghton Mifflin Harcourt, however, intends to change that fact.  On April 29th, the publisher announced plans to release The Exegesis of Philip K. Dick in two consolidated volumes.  Co-edited by author Jonathan Lethem and PKD scholar Pamela Jackson, the 350-page first volume will be available in the fall of 2011 followed one year later by a second volume of similar length.  Speaking to the New York Times, Lethem seemed to suggest that eager fans won't be disappointed by this published glimpse into what he describes as "a compilation of late-night all-night sessions of [PKD] taking on the universe, mano-a-mano, with the tools of the English language and his own paranoiac investigations."  Says Lethem, "[Exegesis has] a kind of amazing aura around [it]…  It's absolutely stultifying, it's brilliant, it's repetitive, it's contradictory.  It just might contain the secret to the universe."
Clearly, the future is rich with spoils for Philip K. Dick fans.  If you find your patience for the arrival of this literary trifecta wearing thin, however, stop by EPL for a PKD stopgap.  As the author of 44 published novels and 121 short stories, he certainly left plenty to read while you wait.
(Hint: Select "Search All Libraries" to locate some titles.)
Russell J.