See the Teen Events Calendar for a complete list of our exciting programs.

Saturday, October 29, 1-5 pm, The Loft, Main Library
Take a blast to the past and wear your favorite costume for a fun-filled afternoon at the Loft this
Halloween weekend! We'll be watching "Halloweentown", making classic treats to eat and competing in a mini Mario Kart 8 tournament on the Twisted Mansion track. Grades 6-12. Sign up for a reminder or drop in.

Don't forget to wear your costume!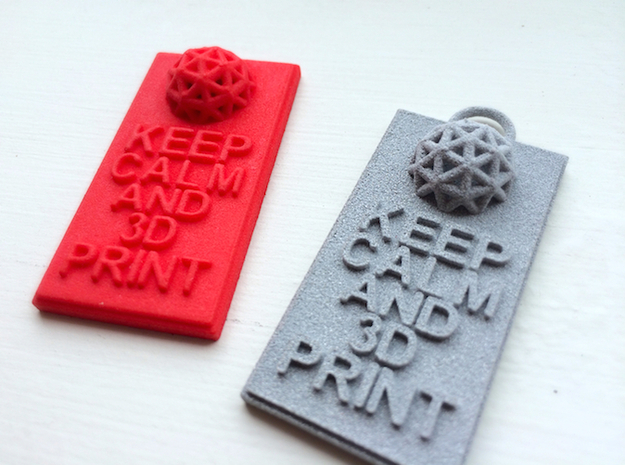 Saturdays, 1-3 pm, The Loft, Main Library
Tinker with and make all kinds of amazing projects. Each week we'll have a different group project from 3D design and sewing to coding, which all go with our quarterly theme of Design. If you don't finish your project come back again to keep working on it. Come to all the sessions or just the ones that interest you. We provide all the supplies you bring creativity. Grades 6-12. Drop in. Check out the project for each week below:

October 1: 3D Design Basics -- Learn how to design an object in our 3D Design software, Tinkercad and create a basic object to take home. Sign up for a reminder.
October 8: 3D Design Basics -- Continue to learn the tools of Tinkercad and create an intermediate object to take home. Sign up for a reminder.

October: 15: 3D Intermediate Design – Take Tinkercad to the next level by exploring more in-depth tools to create more complicated designs. Sign up for reminder.
October 22: 3D Advanced Design – Learn about SketchUp, another 3D design software that allows you to create objects free-hand. Sign up for a reminder.
October 29: Cameo Basics – Learn how to create stickers, paper cut-outs, and other unique paper creations in our Cameo Silhouette. Sign up for a reminder.

Saturdays, November 5- December 3, 3-4:30pm, The Loft, Main Library
Do you like music? Are you constantly listening to the radio thinking, "Did someone really request this song?" Does the statement, "I have no idea in what he is saying but that beat is crazy." sound familiar to you? If so, come join Loft staff as we listen to and analyze the music you love plus the music that you wish never existed. Bring fresh ears and an open mind as we deconstruct song lyrics, production, cadences, and song content all the while creating songs that we think are even better. Grades 6-12. Sign up for a reminder or drop-in.
Wednesday November 9, 5:30 - 7:00, The Loft, Main Library
Teens grades 6 - 12 are invited to the loft to discuss Proxy by Alex London, a story about a strong teen protagonist pushing back against normative identities to live their lives with pride. This is a safe space for teens of all identities. Come hang out, meet new friends, eat snacks, and chat about what really matters!
Knox was born into one of the City's wealthiest families. A Patron, he has a proxy to take all his punishments. Syd is his Proxy. His life is not his own. Knox and Syd realize that the only way to beat the system is to save each other.
Interested? Stop by the Teen Loft to pick up your complimentary copy of the book for each month's meeting in advance. 

Tuesday, November 15, 6-7 pm, The Loft, Main Library 
 If you're a crafty TAB veteran, you know the drill. If you've never even heard of TAB but you enjoy The Loft and like to indulge in free pizza now and then, you're more than welcome to stop by and see what we're all about. TAB members help plan, lead and set up Loft programs, assist with decision making in the Loft, decorate the space and more. We hope to see you there! For grades 6-12.Sign up for a reminder or drop in.
<<

Start

<

Prev

1

2 Next > End >>


Page 1 of 2